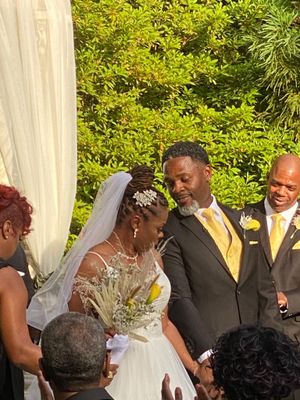 A party ain't a party until Mr. & Mrs. James Dobson comes through!!  The celebration of our brand new couple was a night to remember! The day started with an elegant exchanging of the vows situated in the gardens of The Atrium located in Norcross Ga.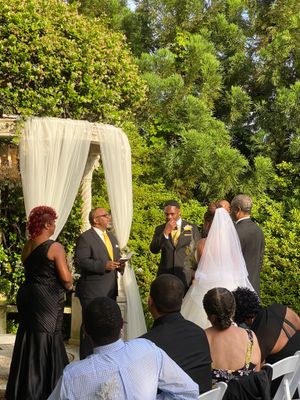 After the ceremony there was an outdoor cocktail hour while I spun the sounds of Ken Ford and Damien Escobar creating a outdoor chill vibe! 
The newlyweds made their grand entrance like superstars to the roar of the crowd! Bring em out.. Bring em out was playing as the crowd went crazy.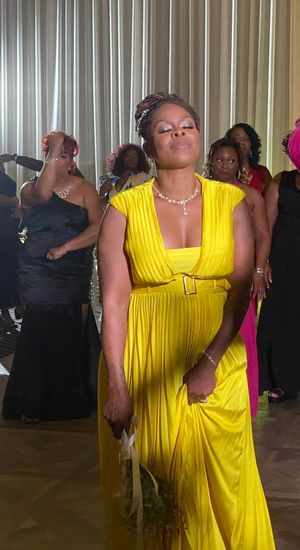 The bride did an amazing wardrobe change, the libations flowed the party continued as we took it down south, east coast, go-go, reggae and afro-beats.
The party turned up until the very end and this is just the beginning!!! CONGRATS Mr. and Mrs. Dobson!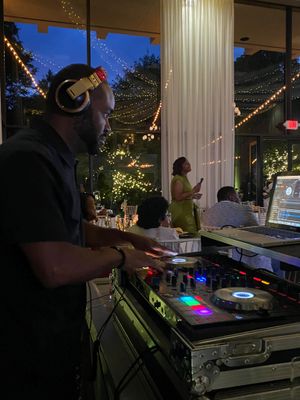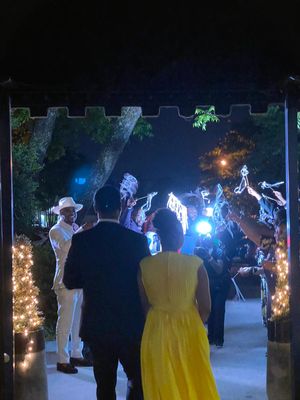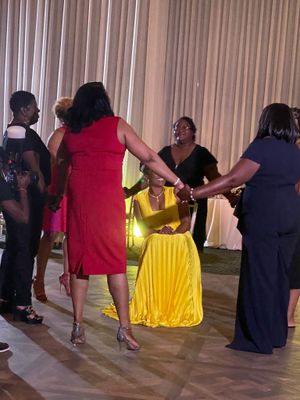 Check out the pics and videos of a night to remember!!!