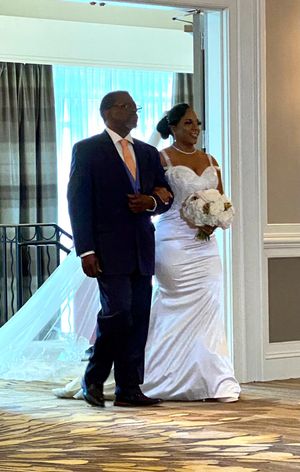 Our most recent wedding was an amazing cultural explosion starting with the most picturesque ceremony overlooking the outdoor gardens at The Hyatt Regency Villa Christina (www.villachristina.com). The ceremony had the most beautiful bride and the amazingly adorable flower girl to compliment the smooth groom! The cocktail hour was filled with delectible bites, smooth neo soul/R&B and litty libations.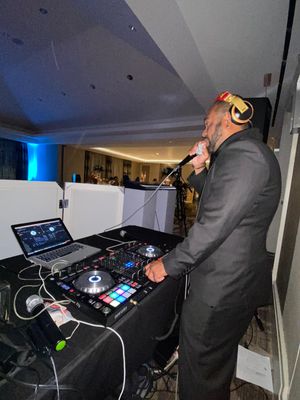 We made the smooth transition into the reception area where Sholla (www.uniqueeventsbysholla.com) and her awesome design team transformed the room into a stunningly beautiful ballroom fit for our newlyweds. 
The bride and groom were announced like an NBA championship team and after dinner they graced the dancefloor with beats provided by DJ TRON (www.djtron.com) with everything from Afrobeats to ATL! As the couple made their grand entrance after their wardrobe change they came in dressed like the King and Queen that they are!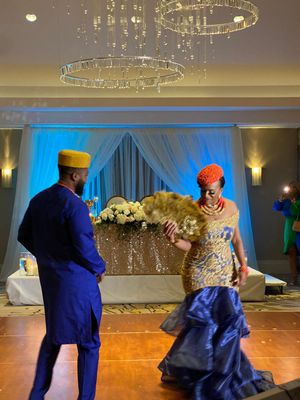 The crowd went wild and the money dance left the floor littered with a ton of cash!! We made magical history with our new couple!!!