TV ONE HOSTS ATL PREMIERE OF 'BORN AGAIN VIRGIN'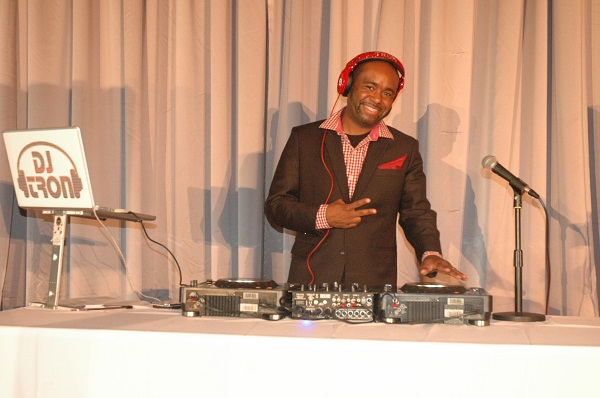 AUGUST 5, 2015 
RC EXCLUSIVE
Posted by | Ray Cornelius 
TV One hosted an exclusive premiere party Tuesday night at Atlanta's American Spirit Works for its new original series, Born Again Virgin. The one-hour comedy stars Danielle Nicolet, America's Next Top Model, Eva Marcille, Meagan Holder and R&B superstar Tank and airs TONIGHT with back-to-back episodes beginning at 10 p.m. EST. 
Meagan Holder, Brad James and Danielle Nicolet 
The series is focused on Jenna (Nicolet), a 34 year-old up-and-coming blogger, who decides to become celibate when she finds her body count is starting to trump her age. Using her blog as encouragement for her newly adapted sex diet and also as a sounding board for her girlfriends' often amusing "sexcapades," Jenna is determined to make the blog a success and transform her friends in the process. But just as Jenna is settling into her new found virginity, in comes her new fine-as-wine neighbor Donovan (Tank). Will she be able to hold out?  Marcille and Holder play Jenna's BFF's Tara and Kelly. 
Chrystale Wilson taking a selfie with Tank and Gary with the Tea 
All of the show's stars were in attendance as well as TV One President, Brad Siegel. Other Atlanta celebs included  Hollywood Diva star Lisa Wu; UP's Marry Me for Christmas stars Chrystale Wilson and DeEtta West; celebrity hairstylist and Fashion Queen, Derek J; actress and reality star, Stacii Jae Johnson, Ricky Smiley co-host, Gary with the Tea; For Better or Worse actor, Brad James; actress Jasmine Burke;  actress Terri J. Vaughn and her actor husband, Karon Riley; Survivor's Remorse star RonReaco Lee and hip hop artist, Bone Crusher. 
The 3-hour party featured complimentary hors d'oeuvres and cocktails, a preview of the show and a live performance by Tank.  Check out all of the photos below: 
Eva Marcille with TV One President Brad Siegel 
UPtv stars DeEtta West and Chrystale Wilson 
Eva Marcille and Meagan Holder being interviewed by my girl, Reyonce from AllHipHop.com 
Derek J with Danielle Nicolet and Meagan Holder 
DJ Tron provided dope sounds all through the night 
Eva Marcille with her boyfriend, Michael T. Sterling 
Born Again Virgin cast 
Bone Crusher and his wife 
Eva Marcille and Tank on the red carpet 
Media maven Ebony Steele with Terrance Terry and guest 
Lisa Wu, Chrystale Wilson and Stacii Jae Johnson 
Tank performing "Maybe I Deserve" 
Tank performing "Please Don't Go" Tank with TV One's Lori Hall/ RonReaco Lee with friend 
 Article and Photo Credits: RayCornelius.com