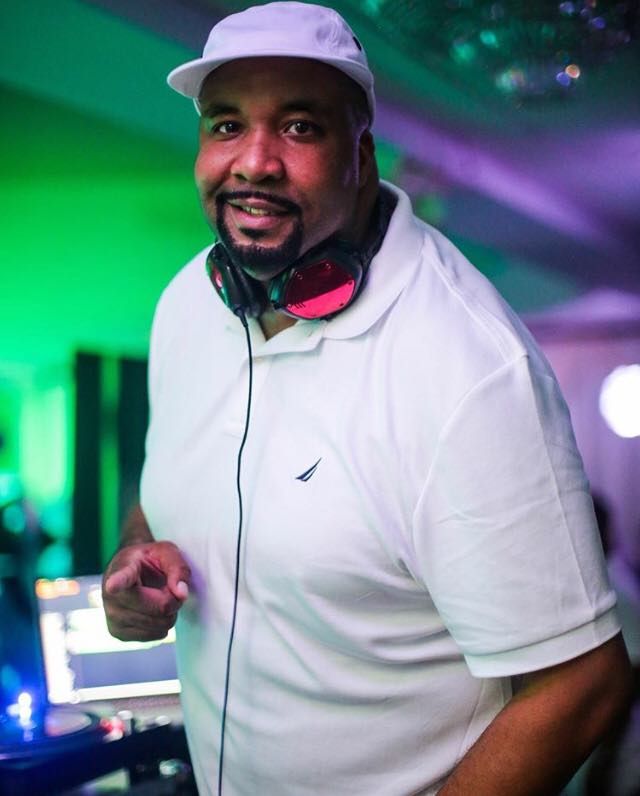 The love of soulful sounds and basketball…a true, sultry kind of love that won't let go…an equal passion for turntables and slam-dunks.  The basketball's pounding against the earth's pavement in a dribble vs. the pounding, pulsating beats of hip-hop music…where does one end and the other yet begin…?  Two virtually indistinguishable passions for a musical giant, THIS is the story of DJ C-Rob…. 
Hailing from Jacksonville, in the Tarheel state of North Carolina, DJ C-Rob is a self-taught DJ.  He likens his style to the iconic legends of D.J'ing.- DJ Jazzy Jeff and DJ Kid Capri. 
A Charlottean since 1997, DJ C-Rob honed his 'movin' the crowd' musical skills under the tutelage of the renowned DJ Polo, DJ Flemingo and DJ Rham.  His skills have amped and sold out the flyest parties and events ever since; a sure-fire crowd pleaser. 
In 2008, DJ C-Rob joined forces with Urban Legends DJ's; a consortium of national DJ's and entrepreneurs lending their musical and entertainment talents to both corporate/professional and personal events. 
"Tight blends, creativity and versatility describe my flow as a DJ.  With music, I open your mind, drop in the unusual all before you even realize your body's moving…Yeah, I'm that hot!" 
-DJ C-Rob       
Distinguished Client Roster 
National Black Accountants Convention, 
Atlanta, GA 
Black Tie Record Label recording artists, The Whispers 
Charlotte, NC 
TVT Recording artists, The Yin Yang Twins 
Charlotte, NC 
Hip-Hop Legend, MC Lyte 
Charlotte, NC 
Parrish "PMD" of legendary hip-hop duo, "EPMD" 
Charlotte, NC 
Central Intercollegiate Athletic Association Events(CIAA) 
Charlotte, NC 
No Quest Entertainment 
Charlotte, NC 
Breast Cancer Charity Event 
Charlotte, NC 
Livingstone College 
Salisbury, NC 
Stratosphere Club 
Jacksonville, NC 
Inner Circle Entertainment 
Charlotte, NC 
Hot Boi Promotions 
Charlotte, NC 
Rick Ross 
Greensboro, NC 
Lil' Webbie 
Greensboro, NC 
McBonie's Bar and Grill 
Charlotte, NC 
Digital Divas 
Charlotte, NC 
Four Kings Entertainment 
Salisbury, NC 
Executive Entertainment 
Goldsboro and Charlotte, NC 
Poetic Renaissance 
Charlotte, NC 
Fab Five Entertainment 
Greensboro, NC 
Sabor Lounge 
Atlanta, GA 
KISS Lounge 
Charlotte, NC 
Sports One 
            Charlotte, NC 
Club One 
          Charlotte, NC 
National Association of Guardsmen 
                                          Atlanta, GA